FREQUENTLY ASKED QUESTIONS (FAQs) ABOUT
CurbFIT
How exactly will CURBFIT help me achieve easier and lasting weight loss?
PureHealth Research's CURBFIT repairs one of the leading causes of stubborn excess weight – leptin resistance. Leptin is your body's "skinny hormone" that tells your body to stop eating when you're full. It also tells your body to burn off the calories you eat and body fat you have stored.
Put an end to yo-yo dieting and failed efforts to lose weight with the help of CURBFIT by PureHealth Research! These natural ingredients are clinically shown to repair your brain's delicate leptin receptors and block two culprits that damage these receptors so you can finally lose pounds of stubborn belly fat, arm fat, leg fat, and more. All without giving up the foods you love or exhausting workouts.
What are the effective ingredients in CURBFIT?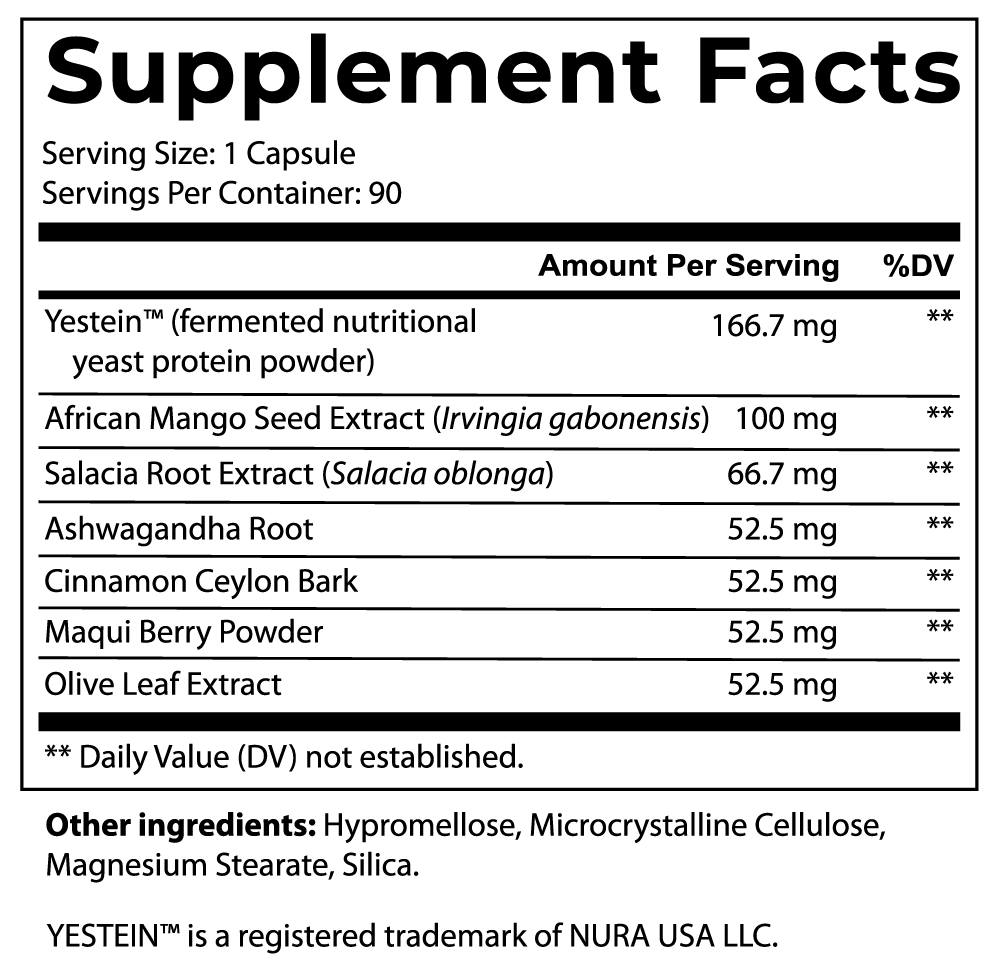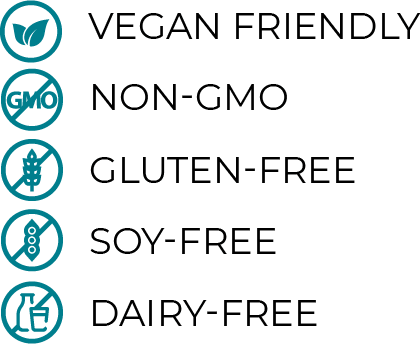 CURBFIT works to repair your broken "skinny hormone" – leptin - by re-sensitizing your brain's leptin receptors. This unique formula also blocks the 2 culprits that contribute to leptin resistance, increases your body's calorie and fat burning, crushes sugar cravings, and reduces stress-related overeating. It includes...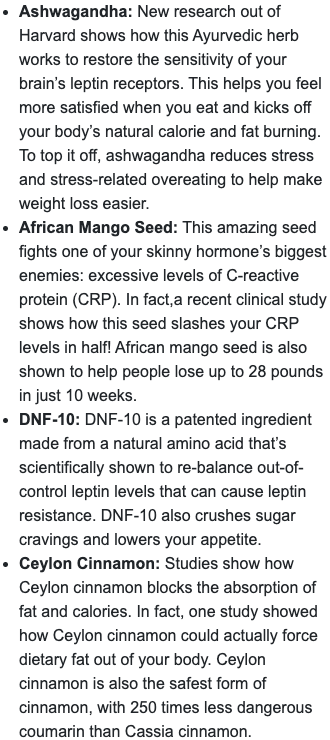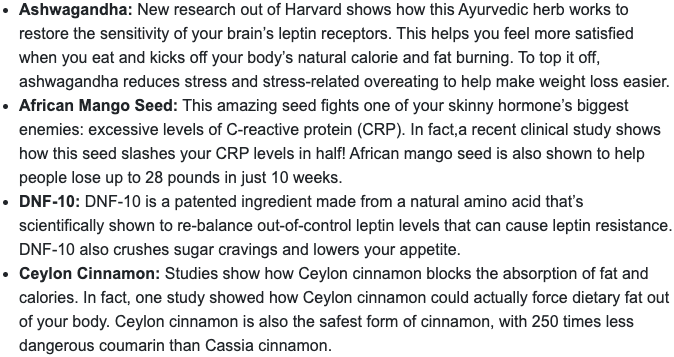 Does CURBFIT really work...?
YES! PUREHEALTH designed CURBFIT using only fresh, pure, natural ingredients available proven to support health to help:
Supercharge your calorie and fat burning
Feel more satisfied when you eat
Block the 2 culprits that break your skinny hormone, leptin
Lower your appetite
Crush cravings for sugar
Reduce stress-related overeating
How many bottles of CURBFIT am I allowed to order today?
If you want to get the weight loss res/ults you deserve, then we highly recommend STOCKING UP to SAVE MORE today with our special discount package. Get 6 bottles of CURBFIT at the rock-bottom price of just $1.10 a day. Risk-free savings to help you enjoy lasting weight loss.
REMEMBER! We know you'll love how CURBFIT will make you feel. But if it's not for you, let us know within 12 months and you'll get your money back.
This exclusive package allows you to take advantage of our lowest possible prices, without the worry of increasing costs and/or additional shipping fees later.
CURBFIT was formulated for men and women who want to reactivate their "skinny hormone" to finally lose pounds of stubborn arm fat, belly fat, and leg fat.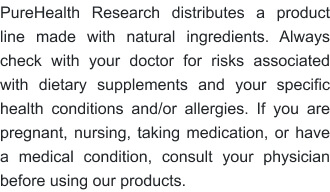 Should I use CURBFIT long-term?
YES! Remember, many ingredients in food today contribute to leptin resistance by causing a flood of CRP in your body. In addition, your body fat can overproduce leptinwhich also causes leptin resistance. And this leptin resistance can make you feel hungry all the time while also slowing down your fat and calorie burning. But new research shows how these ingredients fight excess CRP and leptin to keep your "skinny hormone" working at full power. So you can enjoy lasting weight loss.
We highly suggest using CURBFIT daily and LONG-TERM for optimal and consistent results.
Are there any known side effects of using CURBFIT?
No! CURBFIT'S ingredients are natural, with zero side effects, and include...
Ashwagandha: New research out of Harvard shows how this Ayurvedic herb works to restore the sensitivity of your brain's leptin receptors. This helps you feel more satisfied when you eat and kicks off your body's natural calorie and fat burning. To top it off, ashwagandha reduces stress and stress-related overeating to help make weight loss easier
African Mango Seed: This amazing seed fights one of your skinny hormone's biggest enemies: excessive levels of C-reactive protein (CRP). In fact, a recent clinical study shows how this seed slashes your CRP levels in half! African mango seed is also shown to help people lose up to 28 pounds in just 10 weeks.
DNF-10: DNF-10 is a patented ingredient made from a natural amino acid that's scientifically shown to re-balance out-of-control leptin levels that cause leptin resistance. DNF-10 also crushes sugar cravings and lowers your appetite.
Ceylon Cinnamon: Studies show how Ceylon cinnamon blocks the absorption of fat and calories. In fact, one study showed how Ceylon cinnamon could actually force dietary fat out of your body. Ceylon cinnamon is also the safest form of cinnamon, with 250 times less dangerous coumarin than Cassia cinnamon.
All these natural ingredients are CLINICALLY STUDIED and safe without any irritation or side effects. If you notice anything unusual for any reason, please discontinue use and consult your physician.
DIRECTIONS: Take 2 capsules every day with a meal and an 8-ounce glass of water.
How can I order CURBFIT right now?
CURBFIT is only available on this website. Order here now to secure your supply. Discover how to get CURBFIT for the low price of $1.63 a day below! Or SAVE $216 and score 6 bottles for only $1.10 per day.
Remember! Every order comes with complimentary Shipping, Easy Tracking & a 365-Day Ironclad NO-RISK Money-Back Guarantee.
Will I be able to track my order once it has been placed?
ABSOLUTELY! Feel at ease knowing you can track your order at any time. Once we process your order, you'll get an email with your confirmation details. If you have any questions, please emailus or call our experts 24/7 for assistance. Toll-free at (888) 558-9836, Mon–Sun 24/7. Outside the US, call us at +1-863-301-4007 Email:support @ purehealthresearch.com
End the uphill weight loss battle with the help of CURBFIT and take advantage of this HUGE discount RIGHT NOW.
What are you waiting for?